Mike Gonzalez as "Mr. Boh"
Nick-a-What?! and I were in attendance at the Beer, Bourbon, and Barbecue Festival last Saturday (I was the non-sober one) at Timonium Fairgrounds. The fine people that produce all that lovely "Mr. Boh" gear were also there, with a sweet booth full of Natty Boh-inspired merchandise.
This was one of the shirts they had available: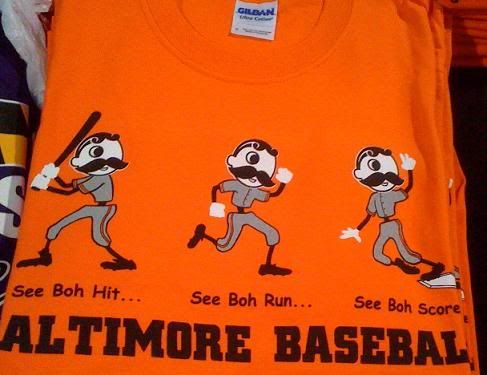 Not bad.
However, in lieu of the great Mike Gonzalez joining the team and leaving his mark early and often, we put our heads together and came up with a slightly altered version. We think the shirt now fully represents what the 2010 Orioles have been all about through the first seven games: