Another Ravens Playoff Pump Up Video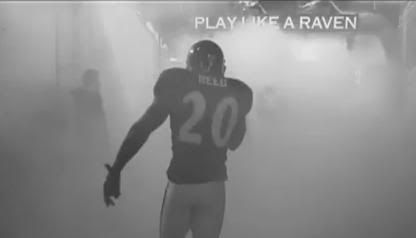 As we inch toward the Ravens' Divisional round clash with the Houston Texans, the pump up videos just keep coming. While the last one we posted was a little slower and more subtle, this one is a stark contrast – up-beat and over the top. And of course still extremely effective.
By some local musicians (Matthew Edward, Fresh Competition & Kenny Kilsworth), "Ravens Nation" should only make you that much more anxious for Sunday to get here.